Kenneth Reynolds Releases THE TWILIGHT ZONE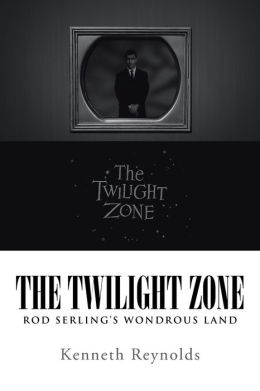 BRONX, N.Y.
Kenneth Reynolds offers fans of the T.V. series The Twilight Zone a thorough study, analysis and commentary of all 156 episodes in his new book, "The Twilight Zone: Rod Serling's Wondrous Land" (published by iUniverse).
"This well-known series fascinates many people of all ages and backgrounds because of its great storytelling and subject matter," Reynolds says. "Great art is timeless and The Twilight Zone is - and always will be - great art."
Reynolds' book offers readers a chronologically arranged study of all The Twilight Zone episodes, a short biography of Rod Serling - the show's creator, narrator and principal writer - and a retelling of each episode. The book also cites important dialogue and includes occasional running commentary from Reynolds and some of the actors.
"The book is an endeavor to come to a full understanding of each episode and the entire series via viewing, studying, analyzing, taking notes on, inquiring about, discussing and researching each episode and bringing the episodes with common themes together for a big picture," Reynolds says.
An excerpt from "The Twilight Zone":
"We wonder and we wander as we view TTZ [The Twilight Zone], for it's a perfect blend of adventure, drama, mystery, and even music and comedy all rolled into one. Alluding to Richard Kiley's quote, it's a perfect mix of reality and fantasy, each entering into the other's private worlds."
"The Twilight Zone"
By Kenneth Reynolds
Hardcover | 6 x 9 in | 746 pages | ISBN 9781491720134
Softcover | 6 x 9 in | 746 pages | ISBN 9781491720127
E-Book | 746 pages | ISBN 9781491720141
Available at Amazon and Barnes & Noble
About the Author
Kenneth Reynolds served on the New York Police Department, worked for FedEx and has more than 30 years' experience as a practicing musician. Now semi-retired, Reynolds devoted more than three years to the research and writing of "The Twilight Zone."
http://www.broadwayworld.com/bwwbooks/article/Kenneth-Reynolds-Releases-THE-TWILIGHT-ZONE-20140514#.U3PwJyj5D2Q